Before any planning, organizing and managing of functions and festivities of a wedding are to begin, you will be looking for a venue and at that, a great venue. The venue needs to align with your great vision of your wedding and we, at Plan Your Memories, can help you with finding the best one.
When it comes to the venue, Dehradun has many spacious, grand and beautiful places to offer you but that means more confusion in choosing the right location, getting the best price and all of this on your scheduled wedding date. That's where we come to your rescue.  Here's a list of some of the types of venue that we can help you find:
A.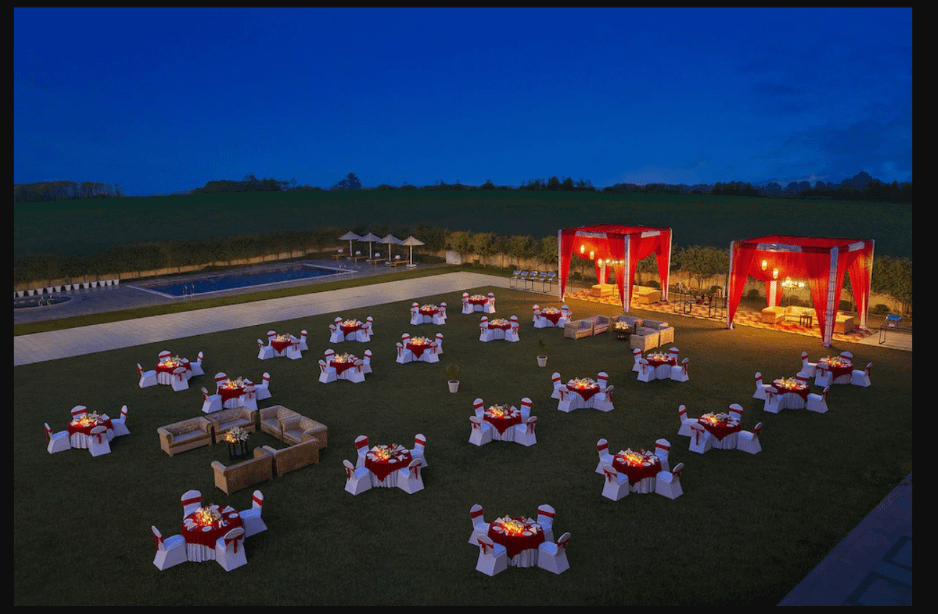 B.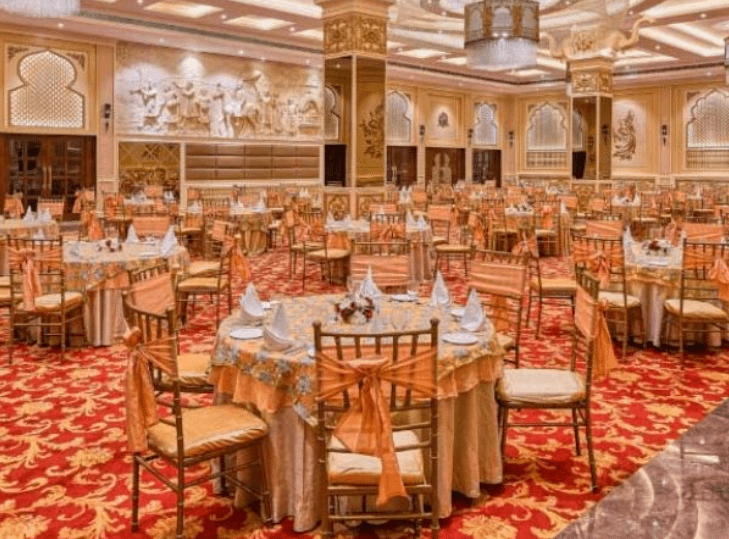 C.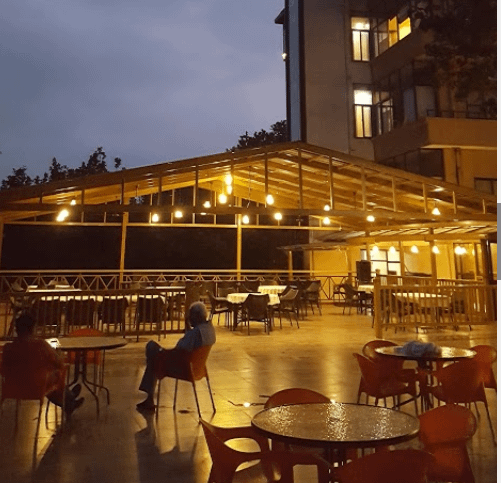 D.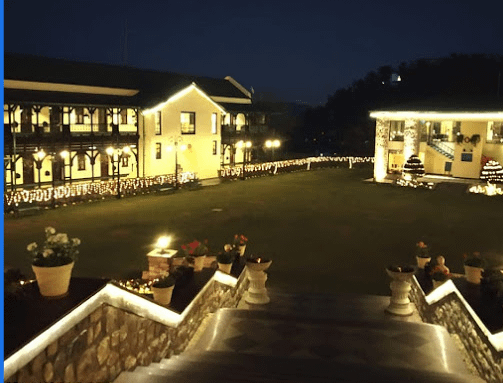 You could be looking for an open lawn wedding, with lush green garden surrounding the whole venue. The venue should be capable of holding a thousand guests with the best hospitality and event service. And we have a few places, just like that, in mind. Venues like these can offer you accommodation and spaces for all small and big festivities of your wedding. A nice and friendly service staff, accessibility from all corners of Dehradun and spectacular view from anywhere on the venue. The per plate pricing of such a venue ranges from Rs.1000 to Rs. 1400, but getting you the best and most affordable price is one of our expertise.
There are only few things grander than a huge dining area like this one, and with the elegant wedding decorations that we offer, added to it will surely give you a wedding comparable to royalties. A venue like this offers you both indoor and outdoor spaces to arrange all your wedding functions, supported by luxurious services like valet parking, great lighting backgrounds and guest accommodations. With the capacity of 1500-2000 guests in this venue, the per plate prices range from Rs. 1700 to Rs. 1900, but getting the best offer, while we are at your service, won't be one of your worries.
A calm and cozy venue like this one is often the choice for couples who would love getting hitched under a star-lit night sky with a gathering from 50-500. These venues are often surrounded by an amazing view of the mountains. The services they offer are also top-rated, from valet parking to guest accommodations, lush green lawns for ceremonies to backup electricity. We can get you the best decorations and arrangements, backed up by our creative, innovative and experienced skills and also a great per plate price for a venue like this, from Rs.500 to Rs.800.
Some venues are no less than a castle in their own rights, walking down the stairs as you would enter your own wedding, all your dreams and wishes for your wedding day, will seem coming true. A huge ballroom that will accommodate 1000-1200 guests and is complete with its own sound and music system. The variety of themes and decorations that a venue like this can facilitate, is a list we can't yet finish. For a grand and grander venue as this, we can get you a great offer of per plate price from Rs. 2400 to Rs.2600.
E.
But some of us, really do appreciate a cottage style, calm and small wedding, which is no doubt a huge charm in many modern-day couples. A budget friendly, yet elegant venue like this offers guest accommodations, service staff and valet parking facilities. The attached lawn area gives the chance to hold many wedding festivities in the open area too.  The per plate price of a venue like this ranges from Rs.500 to Rs.650, while endowing many wedding themes and decorations that we have to offer.
The list of the perfect venue can go on for longer and the list of ideas up in our minds to adorn those venues with our remarkable and myriad designs and innovations are even longer. To get your best deal for a wedding venue, contact us, now!